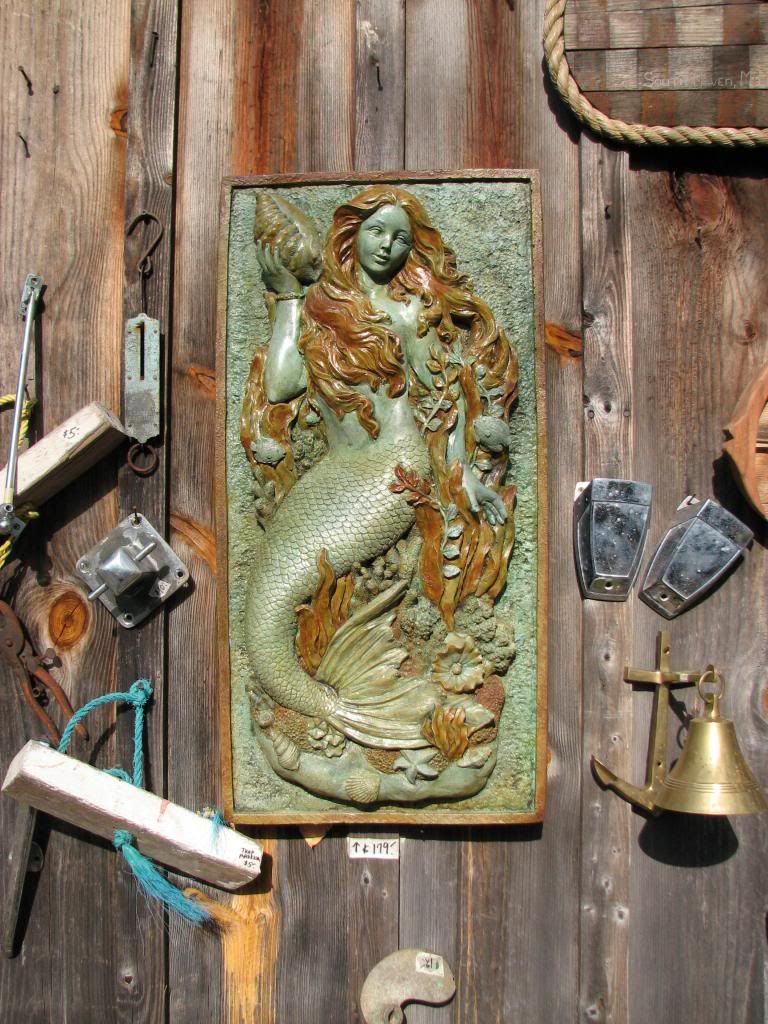 On one beautiful day we decided to go for a drive and see if we could find this new trail that had opened up. The trail was nice. But, it was an extremely short walk and since we wanted to walk the dogs a bit of a disappointment. So on the way home we had time to stop at this place we had pasted several times. From the road one could say it just plain looked like a junk yard. But believe me it was full of treasures! I only had my phone so I only took a couple pictures. There were what looked like props from either theatre productions or actual old movies. I did not have my purse with me so this beautiful absolutely perfect wall art got left behind! It was the property their last day and then the owners were going to go to Florida for the winter. I'm sure that I missed my chance and it will be gone when they reopen.. I wasn't too happy with myself for this lost chance.
This is the yard.. But, once you get up inside it, it is filled with all kinds of wondrous things that could be easily used in gardens in a multitude of ways. My creative side was going full bore!
I will be scouting it out though first thing in the spring!
There was also a piece of cement sculpture of a Lady's head laying on her arm.... I visualized several ways to use that to make another mermaid in a flowerbed. Please, Please Please let them still be there in the spring!
Do you have favorite places you have found for garden art?
Where do you get your inspiration from.
Thanks again for stopping by.
I wonder, is blogging what happens when your girls have all left home and you are a chatty person?