Spring has been slow to arrive this year.... It seems everyone is saying the same thing. No one wants to be grudge mother nature's bounty of plentiful rain for the Great Lakes except now its in excess and basements are flooding, roads are closed. The rain has greened up the lawn and brought out the earlier spring flowers but warmth is needed if we are going to get any tulips in time for Holland Tulip Time festival which starts May 5th.
At Mermaid in Frog Holland I am thankful for the abundance of Daffodils that opened up and spread their cheerful faces all over the garden. I did manage to get out and lift and divide them. Instead of the "plunk" "plunk" of 10 or so bulbs every 4 feet that the past owner had placed them in I have moved them around the beds to suit my individual taste.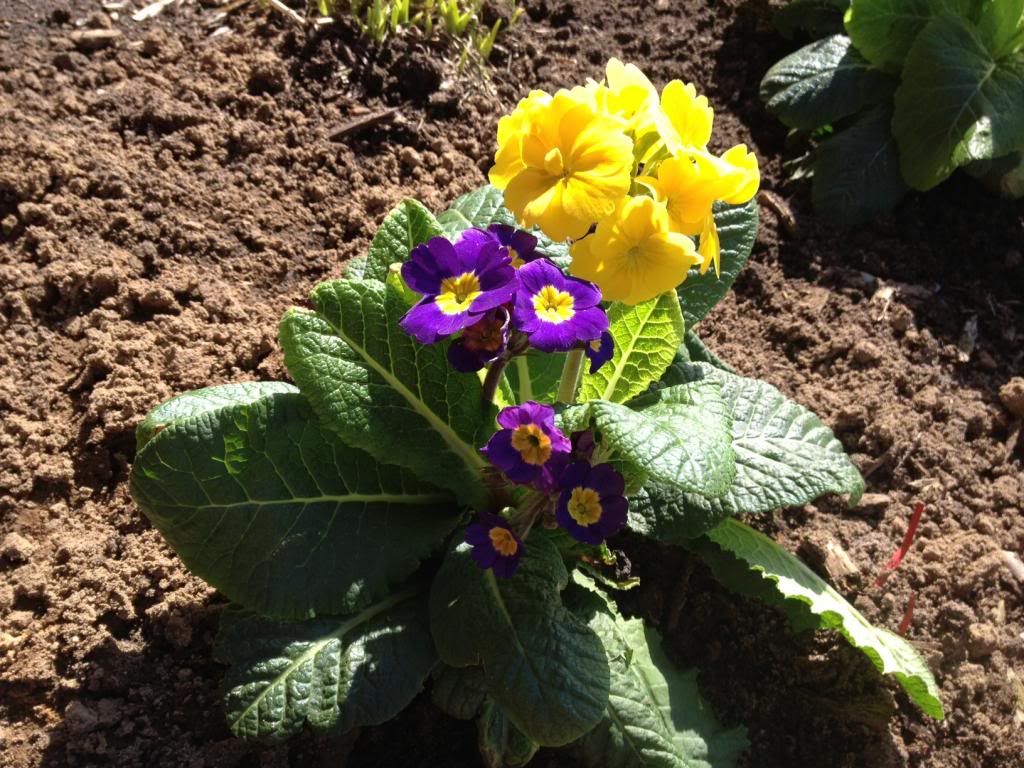 Primula's are a spring time favorite of mine after living over in the UK for years. There were none in this garden so I added just 5 clumps. I particularly liked the ones of multiple colours. I picked out five pots and have placed them in the west bed together hoping they will grow into a bigger splash to be seen from the kitchen window.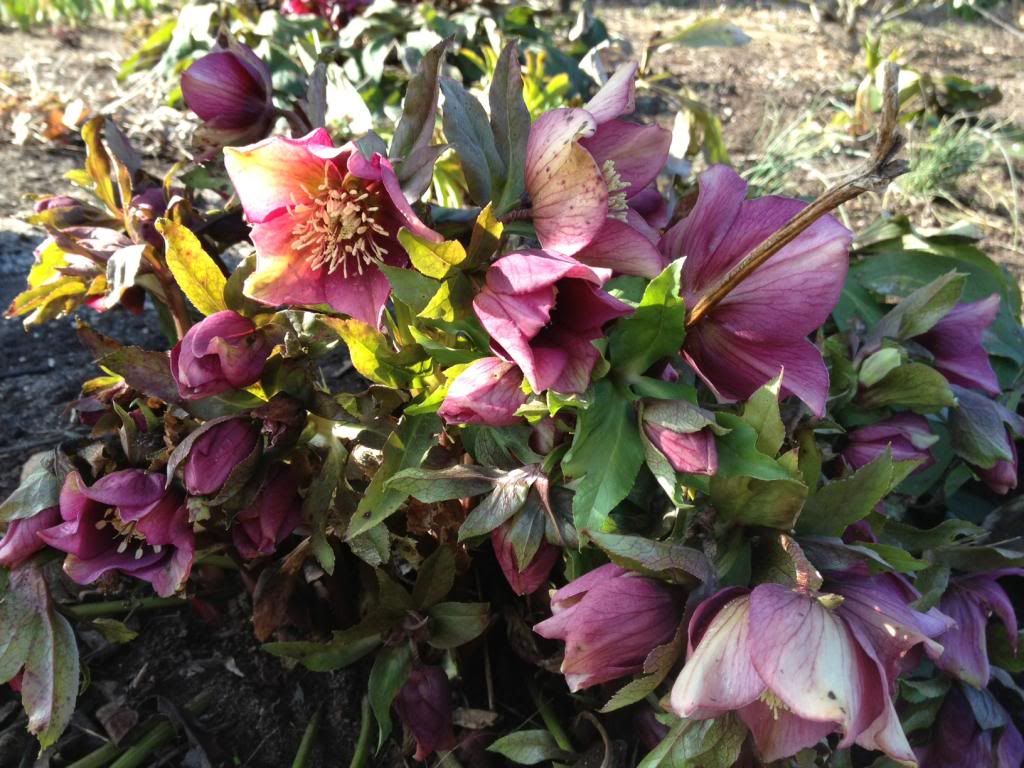 I still have Hellebore's looking fairly decent although with the predicted 70 degree and up weather this next week Im sure they won't be looking this good for long. The warmer weather Im sure will have my garden flourishing right before my eyes. I've been out weeding and edging and still moving things about while I can. I hope to get the last of the remaining mulch from the fall on the beds around the house. The mulch has been worth its cost in the reduced amount of weeding. I've also cleaned out the pond and sprayed the rocks down. rearranged the rocks and made sure the liner was covered. I look forward to the new blooms and huge advances happening in the garden weekly now that warmer weather is forecasted.
No frogs as yet! perhaps the warmer weather will bring them out as well as the tulips.
This is all from Mermaid at Frog Hollow for this week...
I look forward to seeing who's walking my garden and getting back in touch with my gardening friends.
Im linking up with Outdoor Wednesday again...
http://asoutherndaydreamer.blogspot.com/