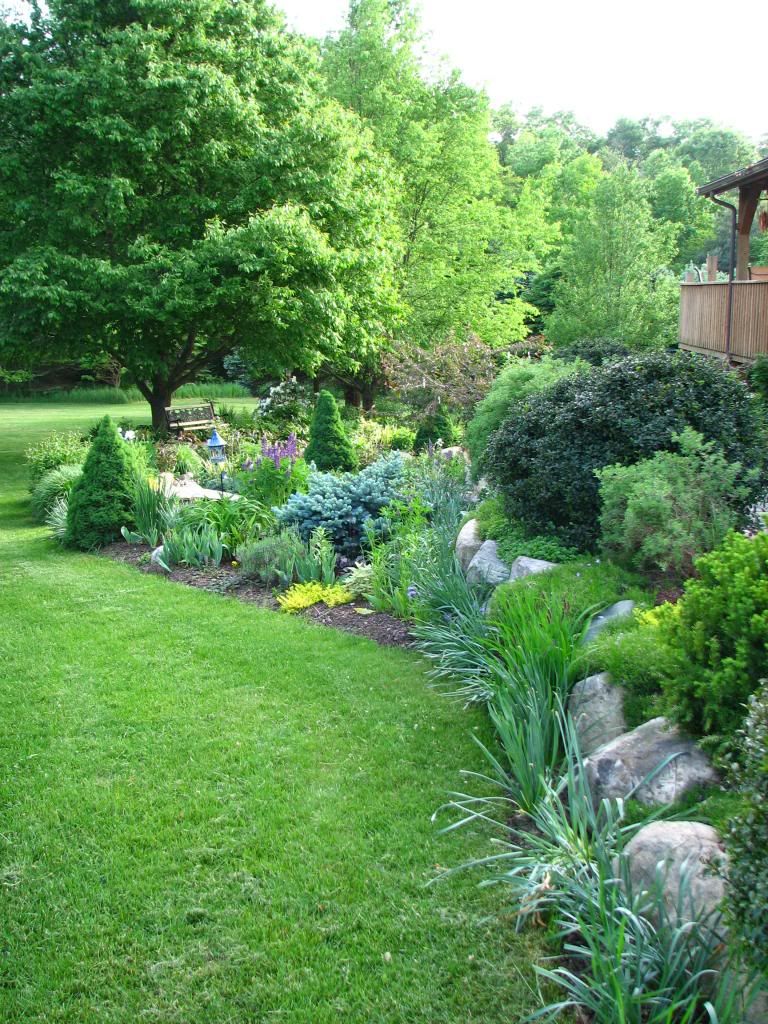 I
was recently asked to design a Monochromatic garden.....I wondered about that because Im normally a very bright colours type of person.

Then I walked out into my garden which just a couple weeks ago was full of bright coloured tulip,s daffodils and other spring flowering bulbs and shrubs... As I stood looking at which bed to start weeding in first I realized that the colour scheme has certainly changed for the moment in my garden. Something I've

tried to achieve so that its always changing but this is the first year of seeing all of last years work rearranging and changing the design of this new garden.
The same colour started popping out of the landscape every where my eyes darted.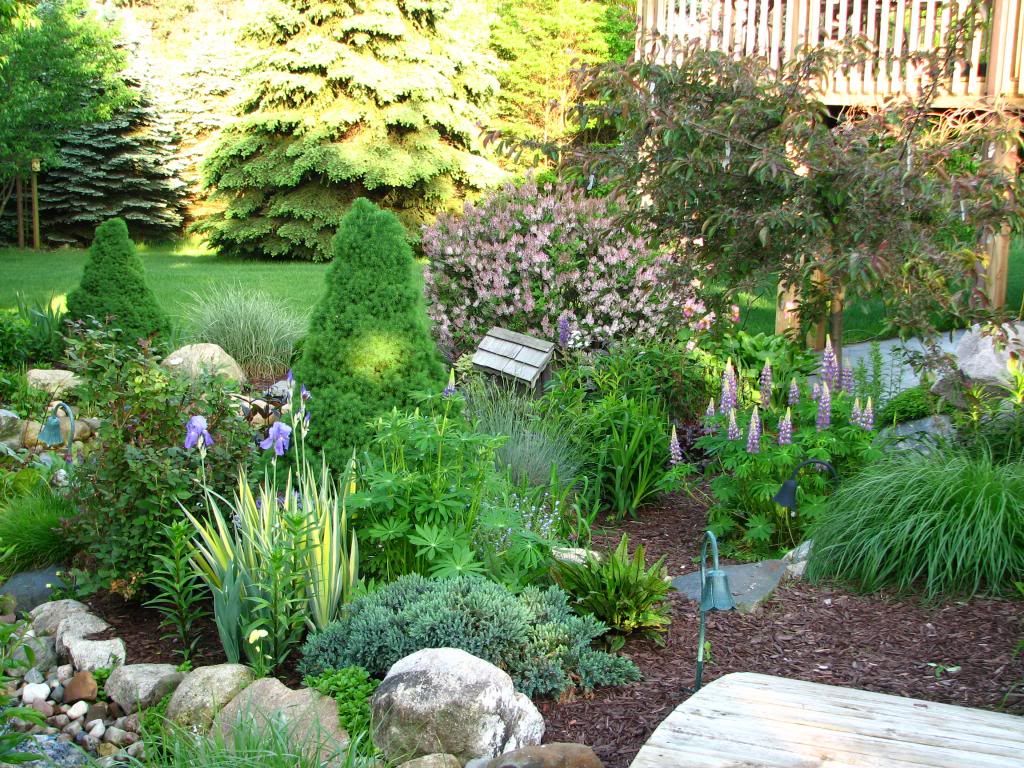 Any where from the lighter softer shades right up to the deeper brighter tones...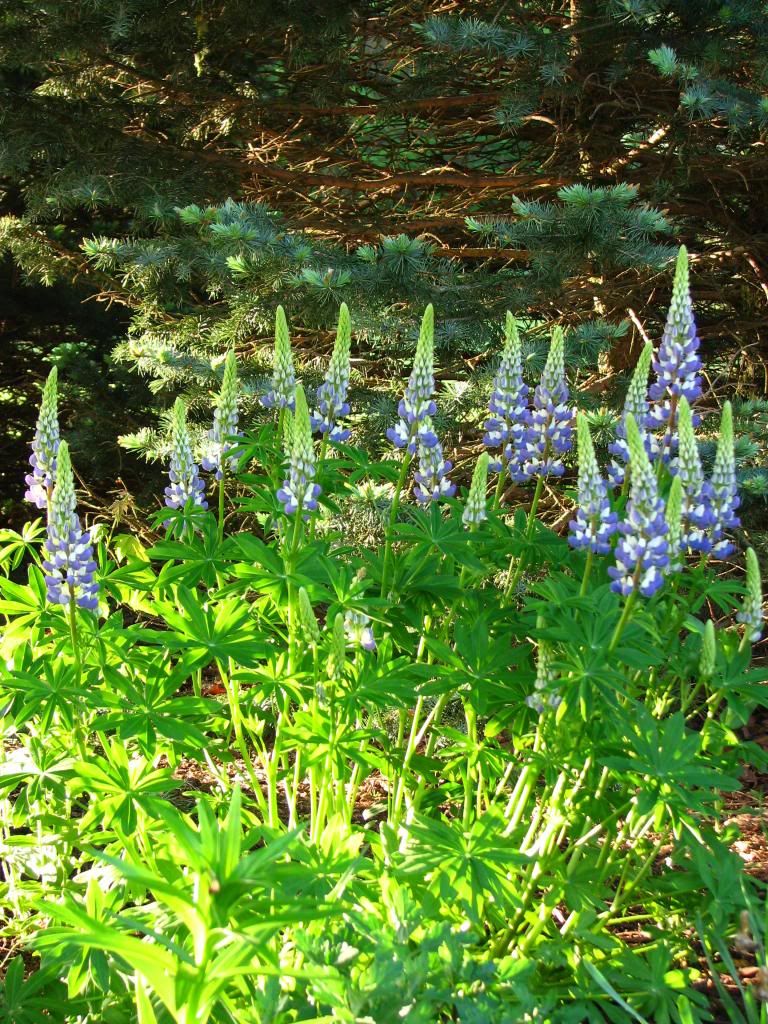 different intensity's and hue of the same colour everywhere... I remember going out and picking up this colour on purpose thinking I needed more of it in my garden.....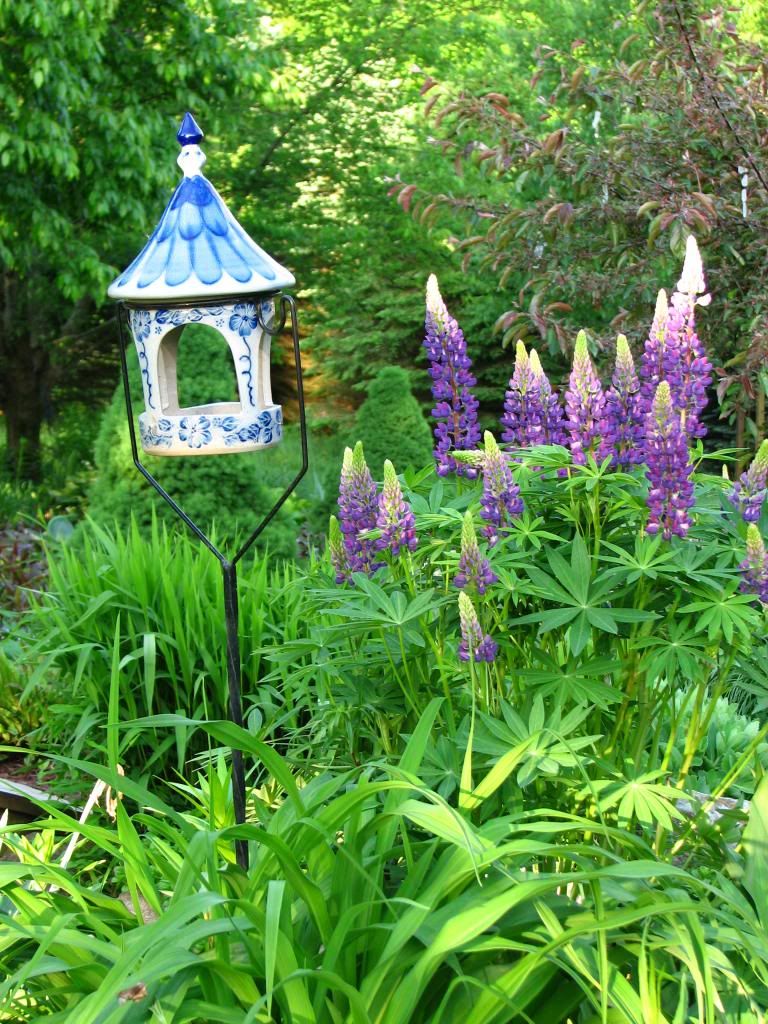 I've even bought pottery bird houses....
Ahhhh.... here's a brighter more usual colour for me to choose....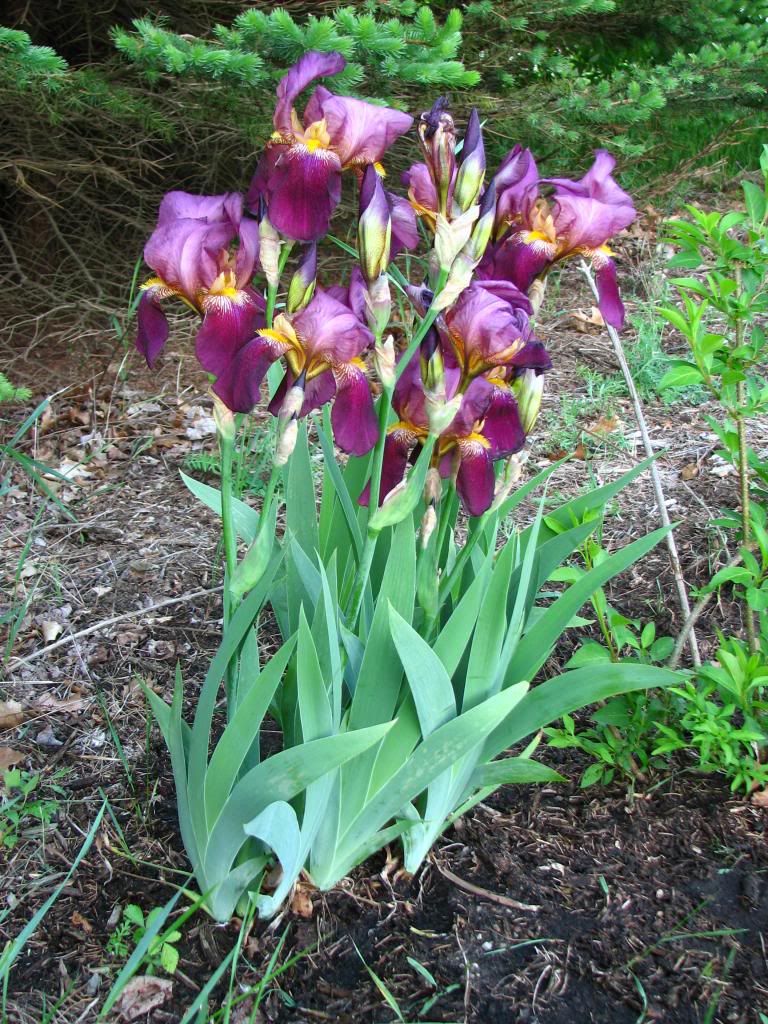 I love the colour of this Iris I found up on the berm. It might be stretching the monochromatic a bit depending on what you blend around it from the rest of the palatte and a great way to go from an area of Monochromatic colour into a bed with brighter colours.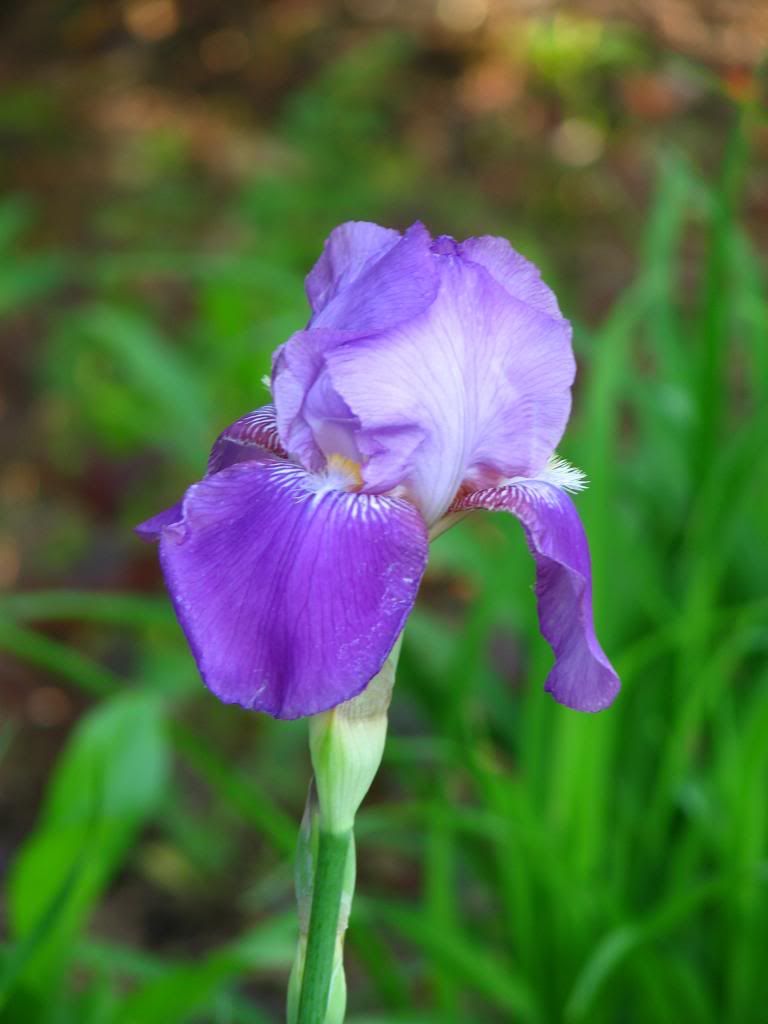 the softer shades blend so harmoniously however and work perfectly closer to the area's where we sit
with
the brighter bolder colours in the beds further away.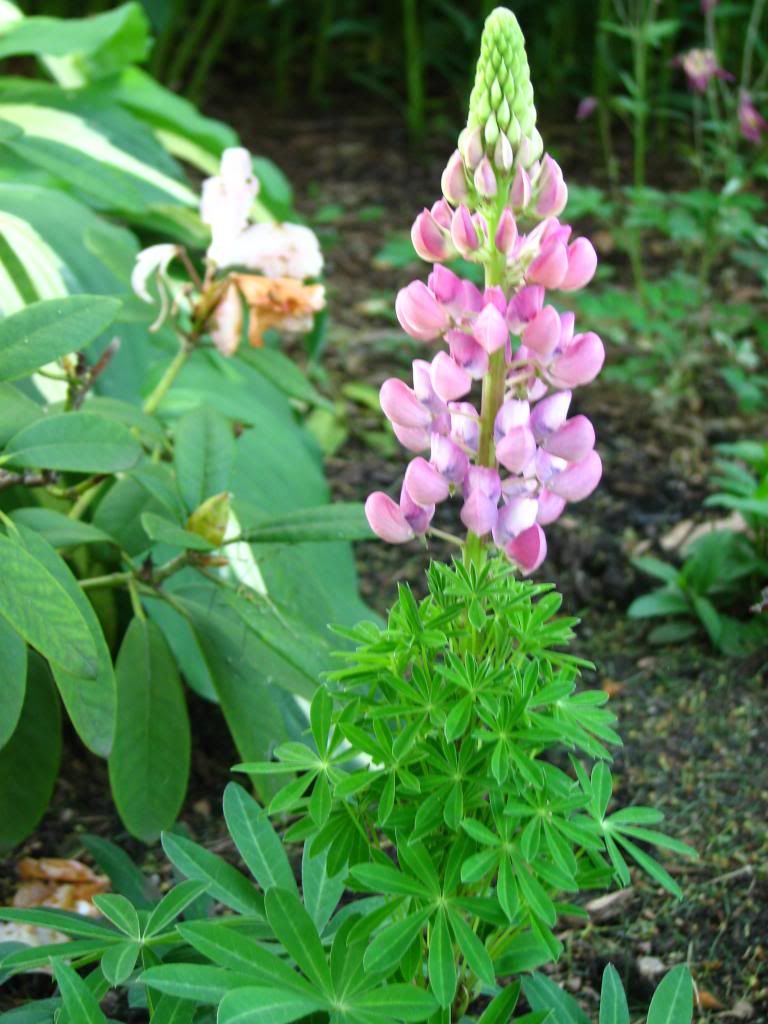 even this lupin has turned out far more pastel then I thought it was suppose to be!
This grouping of Aquilegia also has that pastel soft monochromatic look to it. Plus, I added that new
dinner plate flower that just happened to be the right colour's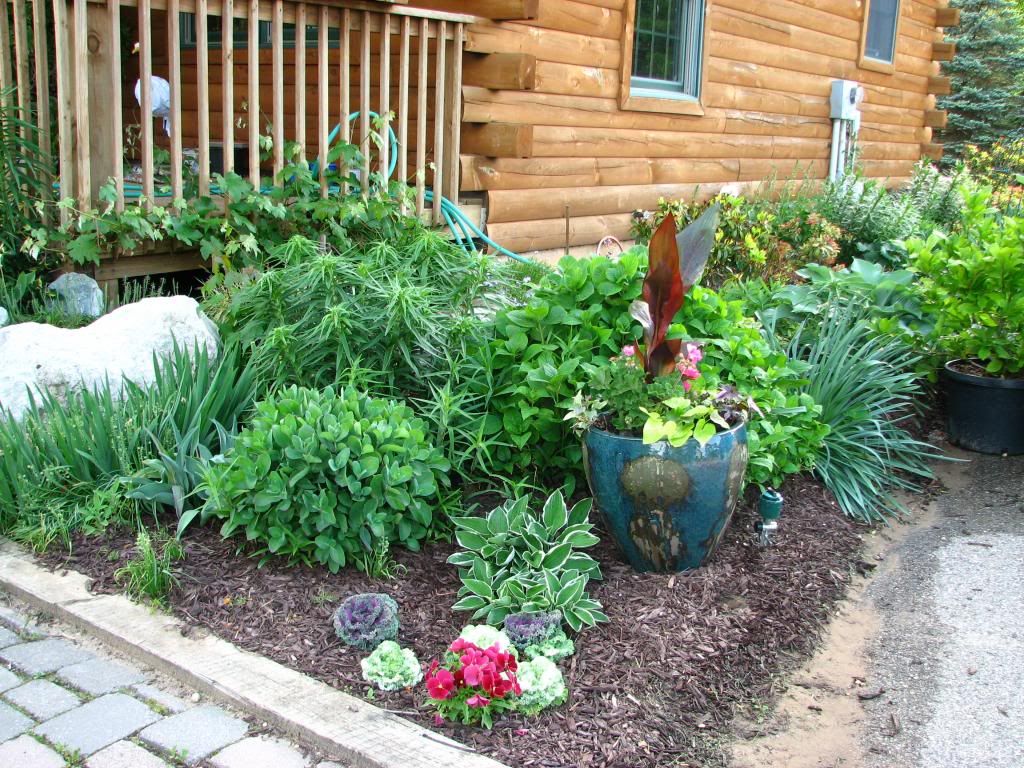 Last year I bought some large pottery pots and just look at the colours I chose!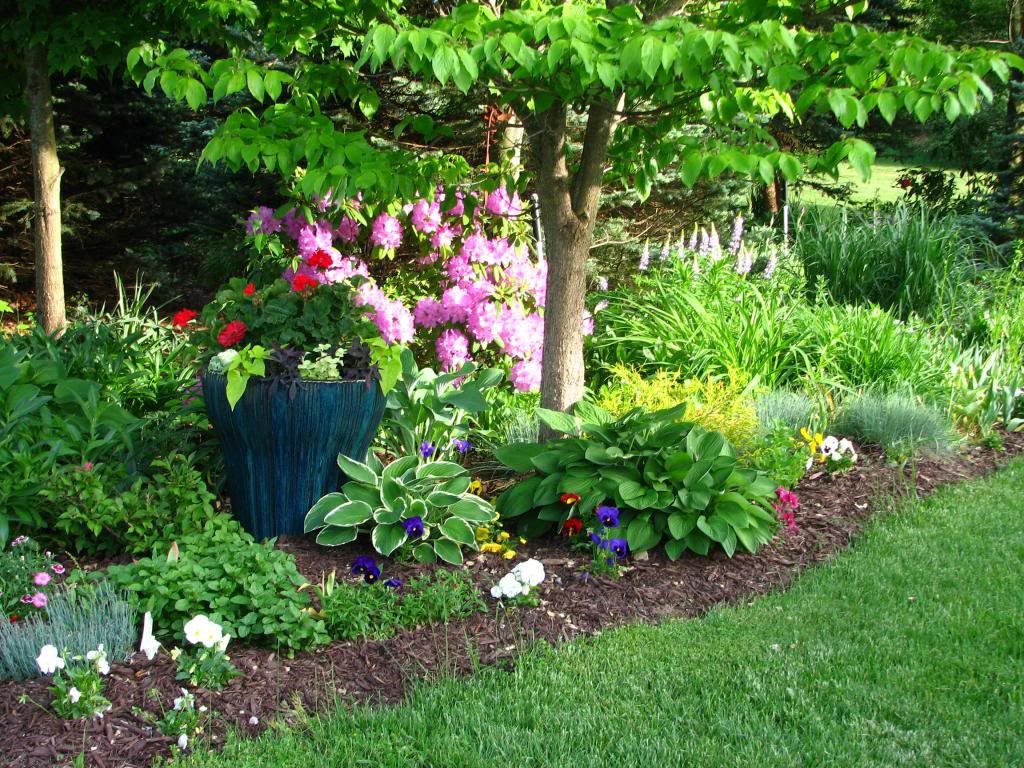 Some how the theme from the twilight zone started playing in my head until I stood back and looked at all the other colours that are actually spotted throughout the garden and spreading rapidly as each new perennial adds to the excitement of discovery with each mornings walk through the garden.
Thanks for walking my monochromatic garden.....I'll be standing back and looking at the full picture and embracing it just like we should our every day lives rather then dwelling on the parts that seem to stand out and stare us in the face when we are focusing on the little things in life.....
What colour schemes, themes have you tried in your gardens.... What worked? What didn't? Some times we learn more with the failures!...Its all part and parcel of being a gardener.