I have very happy childhood memories taking the blooms off native Aquilegia or Honey suckle as we called it...You bit off the little balls on the tips. They tasted like honey! The native plants did not seem to get as many blooms per plant as the species we now buy and were a very deep bright red with yellow centers.
I love the fact that because I'm always weeding and removing some in the spring, its like a new painting every year with the strokes of colour moving around the bed and until they bloom I don't know where the colours will be.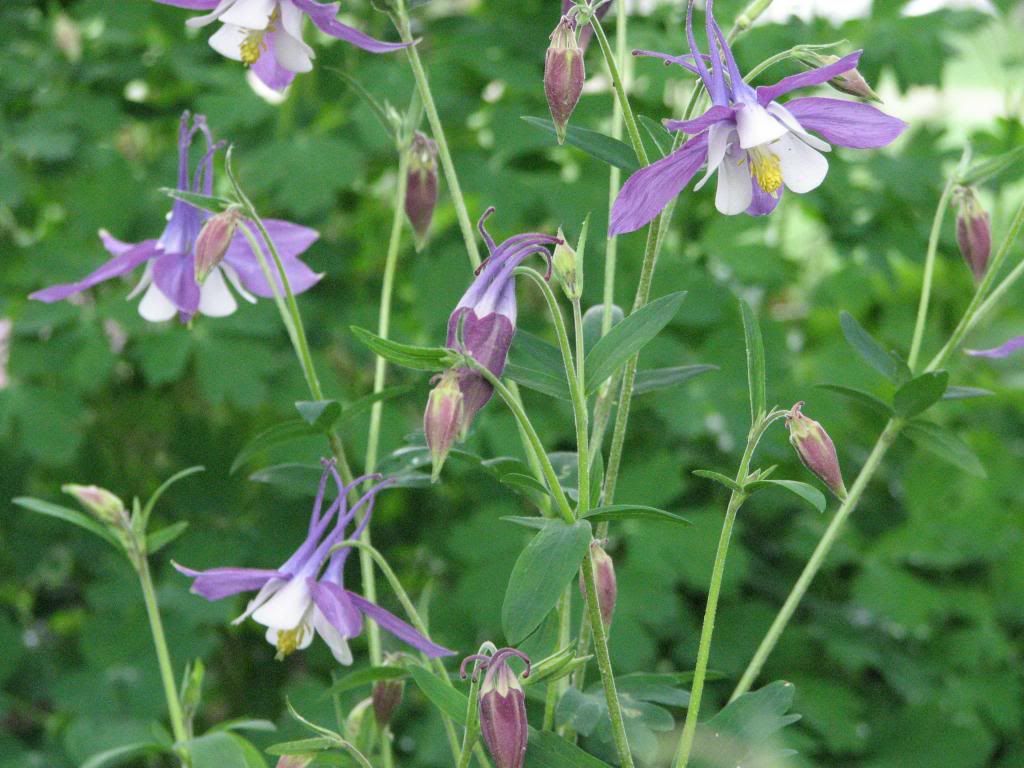 stepping back you get a better look of how the colours swirl together amongst the Hosta's, Iris, and peony.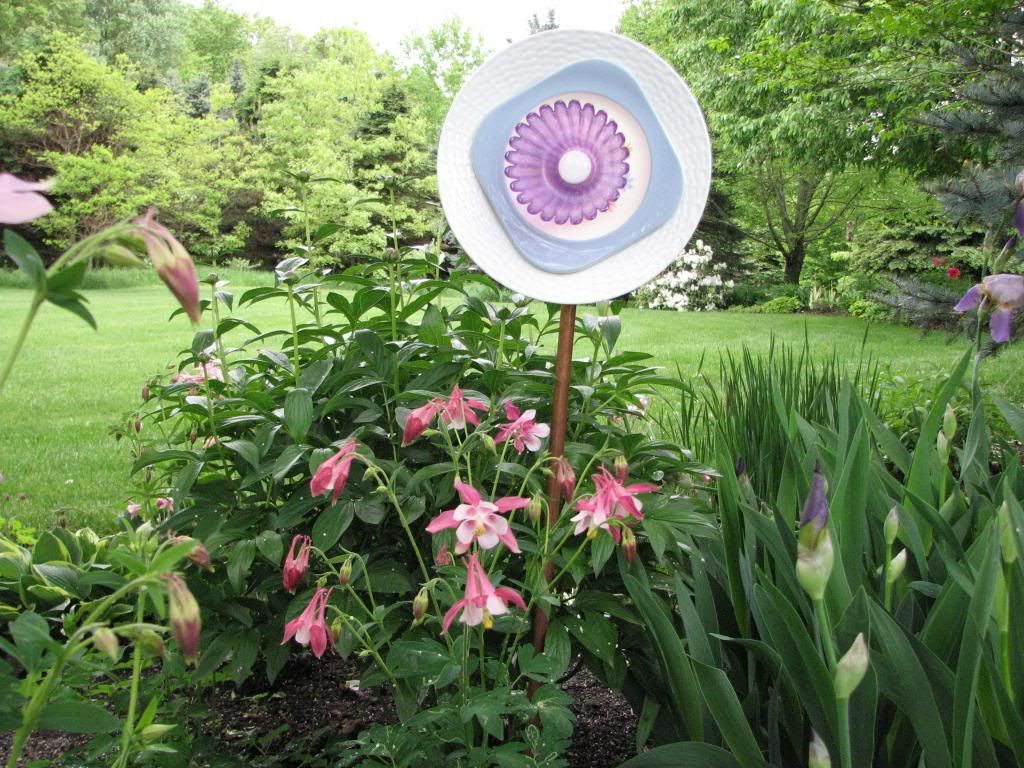 after seeing some of these on Pinterest I wanted to make some... I bought the plates etc that I need and just have to figure out how to drill through the depression glass..My friend found this one and brought it over. I figured it would fit in great with this bed...What do you think?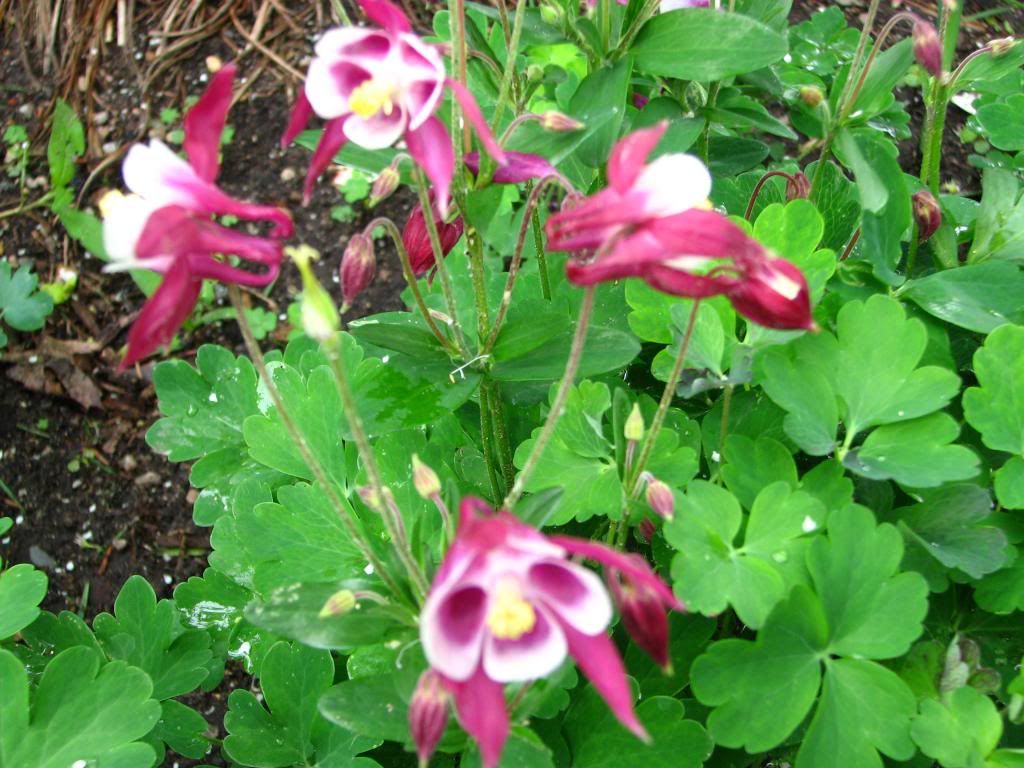 I love the look of this brighter colour. I will keep a look out for a few different ones to add to this bed. Although that is part of the problem with weeding them out in the spring. You might not always know which ones you are discarding. So this year I'm going to try to tag at least one of each!