Its Fertilizer Friday over at Tootsie Time which I love to link up with since I moved from Alberta only last year!...
While trying to out run the mosquitoes the other night taking pictures of the Rhododendrons I almost missed that the Tree Peony had bloomed during the day after all the rain from the two nights before and several waves of rain during the day...I do have irrigation but the rain water being positive charged always works wonders on a garden.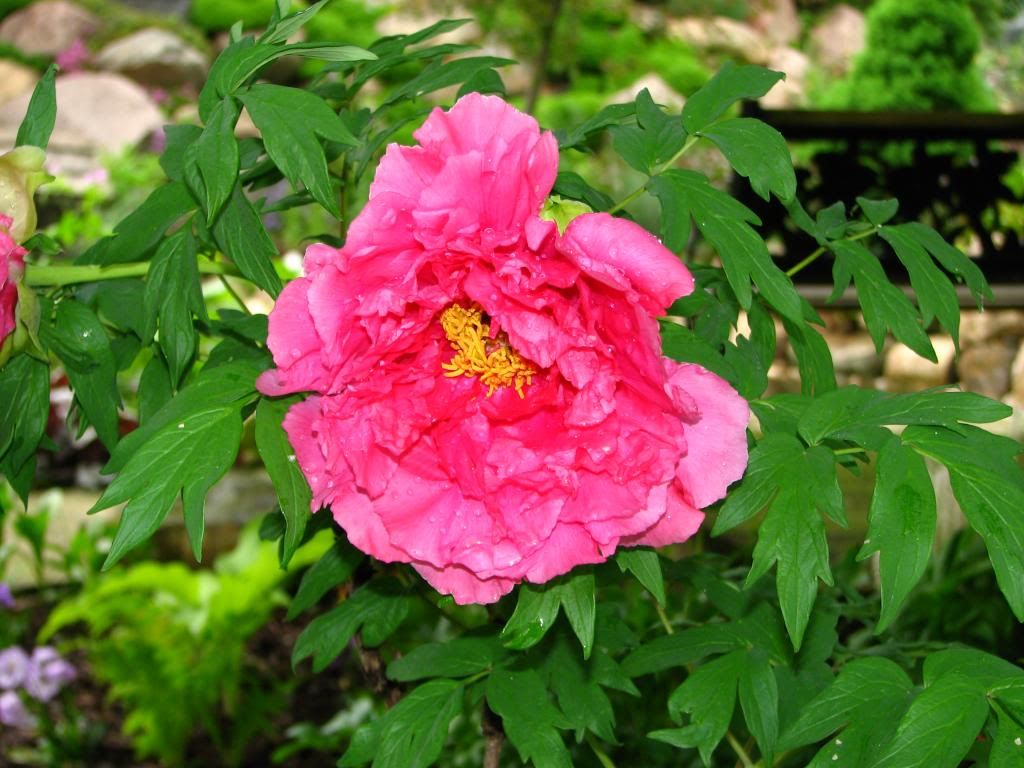 This is the Tree Peony that I got from a friend who was moving. Its the first one I have owned and this is the first time I have seen it bloom so a wonderful surprise as she was unable to tell me what colour it would be. There is a second one that was given to me but its much smaller and very unlikely to bloom this year. Obviously I do not know which species it is...Anyone out there confident enough to give me a name for this beauty?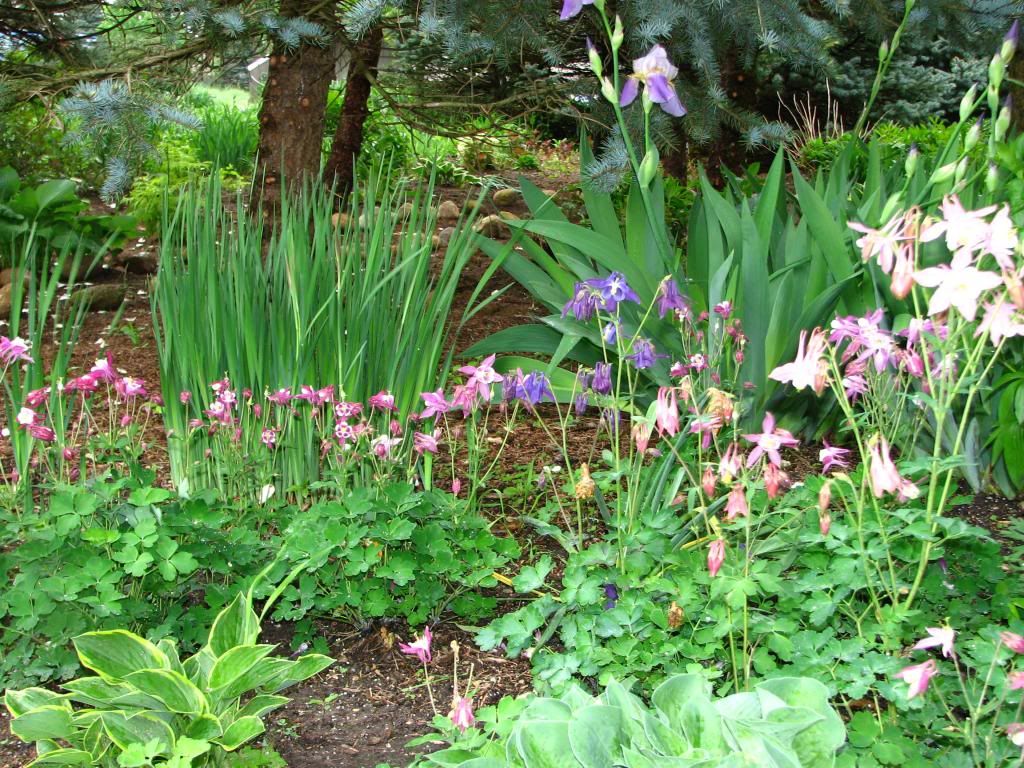 This bed is filled with Aquilegia of several different species and colours. Love how the dividing and moving and mixing of the Hostas in this bed has turned out. I'm liking this look far better then groupings of 5 or 7 of the same species as it was. A very good friend of mine loves hers to all be the same in straight lines. Our gardens are very different and we love each others garden. As gardeners even if it isn't how we would do it in our garden we can still appreciate and learn from others design styles.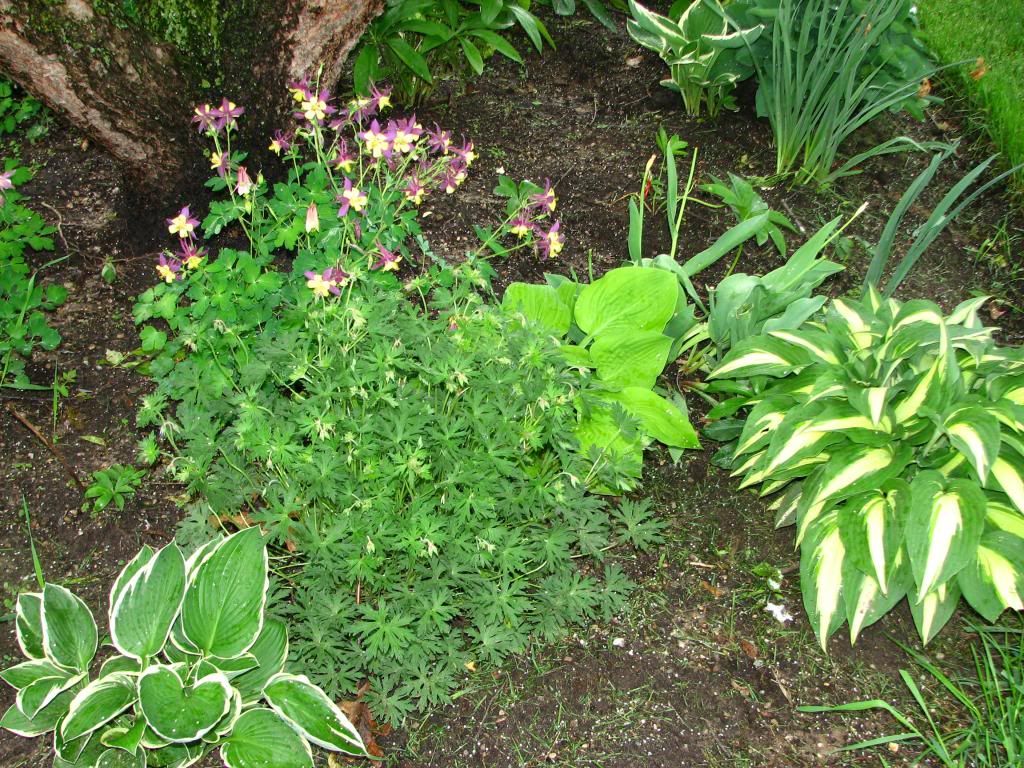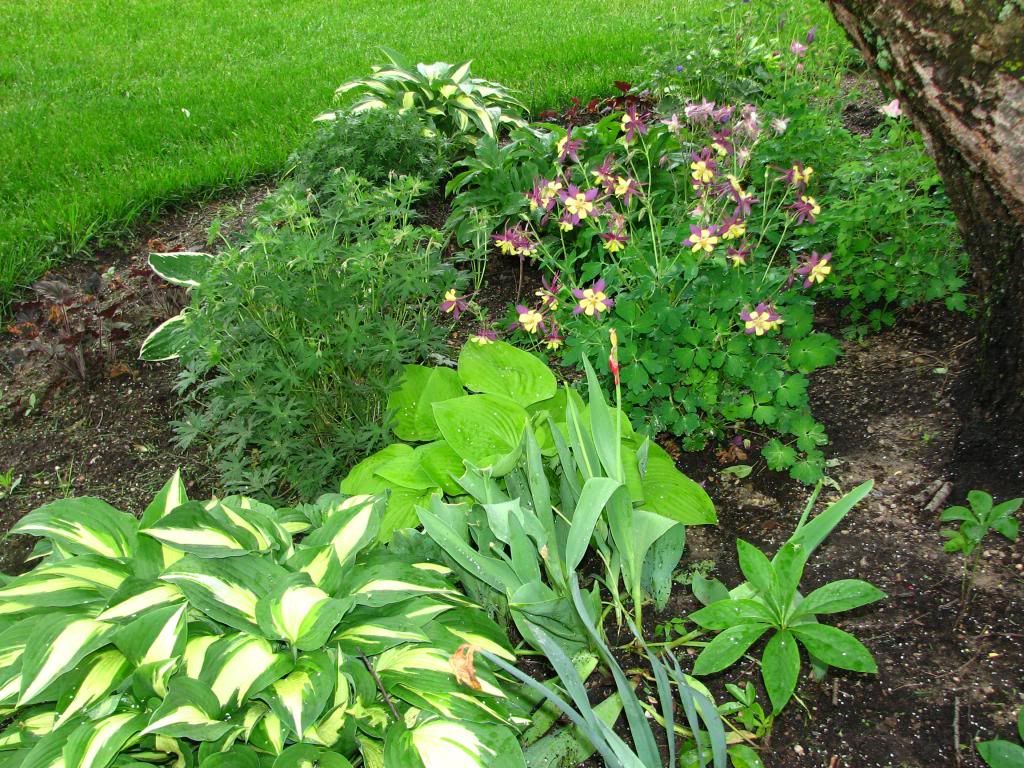 I never noticed the blue hue to the tulips until looking at this picture. I do have some Hostas with blue leaves and Im thinking I should put some into this grouping.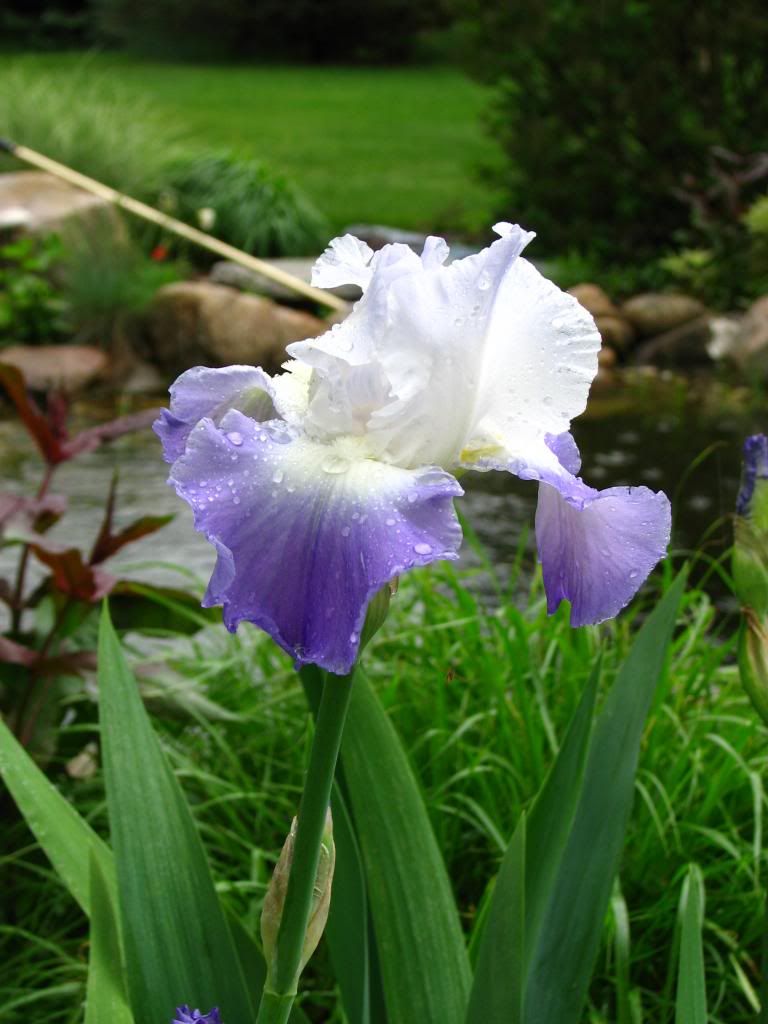 Another Iris opened up today too! Several more of the newer ones are very close. Its exciting to get home each day to see what is waiting to greet me.
I actually took this picture for the Lupin...But all my eyes see in this picture is the beautiful wine colour of this Heuchera. I think its "purple palace" but again it was a huge clump that came with the home. I've split it in several pieces and moved them around to contrast with other perennials bringing out the best in both!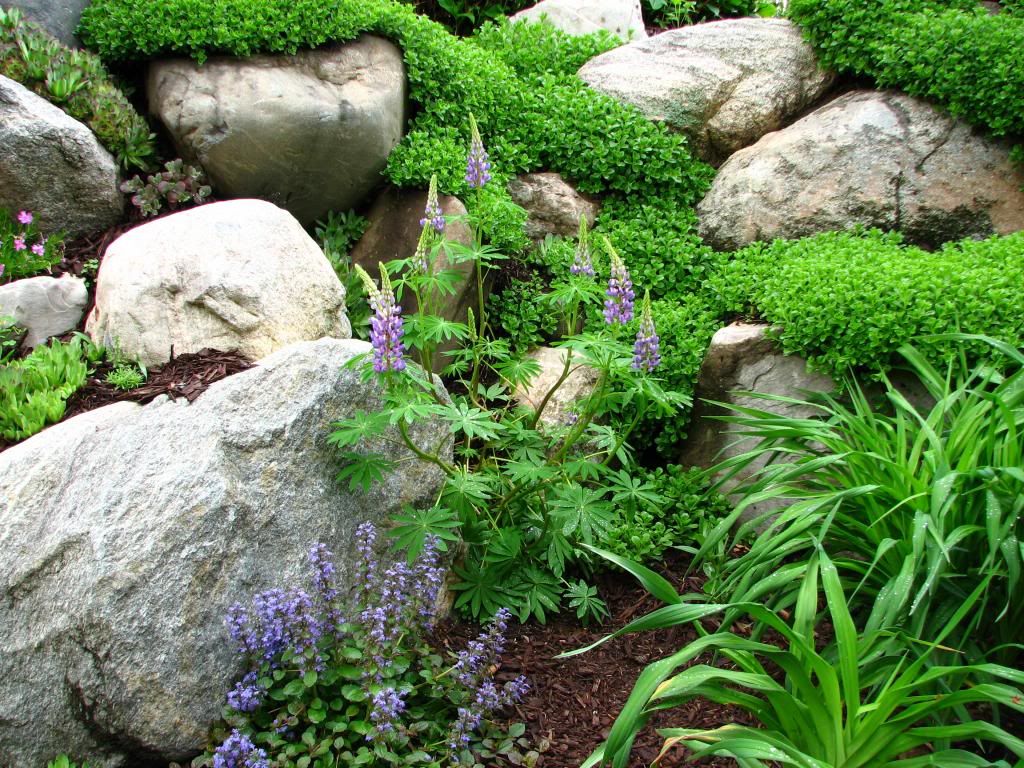 So out I went to take this picture... The garden is getting very lush . I am seeing a lot of the same green in this picture though. I've got a lot of different foliage texture and plant forms as well as the different bloom types and colours. But, I'm wondering if I took a black and white picture would it all just blend as one!..... I can't remember who told me that trick. Have any of you ever tried that or is it taking it all just one step too far?
The garden is teetering at the very moment of incredible bursting forth with colour..like a fireworks display. The birds and frogs providing the accompanying music. Its worth braving the mosquito's to see what is new. I'm actually wondering about getting in a "bug man" but,,,,,, I'm pretty sure that wouldn't be very "green" of me or do the birds and frogs any good...not to mention the bats!
As Im writing this the skies have opened up again and rain is coming down good. It might be the best time to go out and mulch. Perfect timing for all the farmers who have been out planting the fields with corn. Or the gardeners who've planted their veggies!
What are your plans for this Memorial day weekend? I might try to build a new something something for my garden.... stay tuned!