Do you remember that I planted 68 Asiatic Lily's last fall? Well I did. They were a mixed bag and I have been waiting to see where the pinks would spring up and need to be moved if they emerged in the middle of my "hot" bed!... Just look what I have so far been blessed with..
I'm jumping with joy!
Lots of these softer peachy coloured with the yellow throats.
A more coral coloured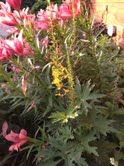 These are the dusty pinks that are on the Northeast of the house and only get a few hours of morning sun
Which is why I'm hoping the "Prezwalski" Ligularia will be happy!
I would of liked to of taken a clearer picture then what I got here with my Iphone...but these Lily's are now actually cut back ...Oooops!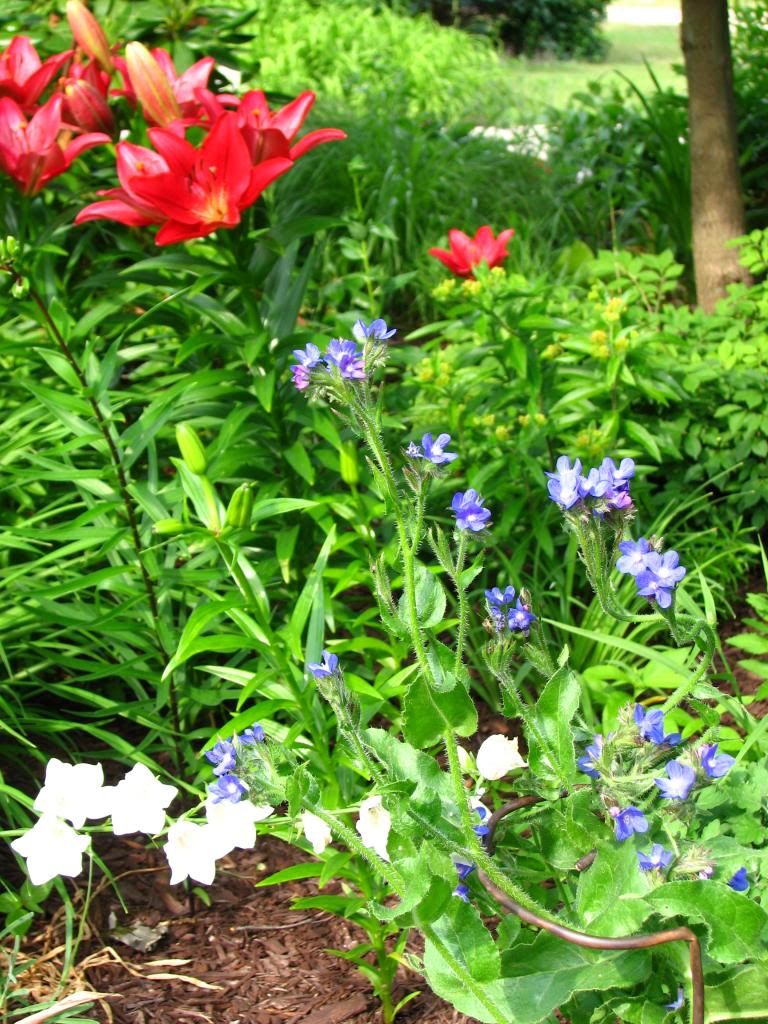 This grouping of reds is right beside a larger group of orange Butterfly weed.
This is actually out in the bed that boarders the lawn and the woods..I use this bed as a "holding pen" A girl needs somewhere to put things when she isn't sure WHERE to put them!
love the contrast that these two make together..
The white's are in my Moon garden.. If you look at the second one up from the right hand lower corner you will see it actually only has four petals!!
Although I don't mind the pink here I'm thinking of moving them to the Southwest side of the house where it is predominantly pinks.
These will be moved to the SW bed for sure..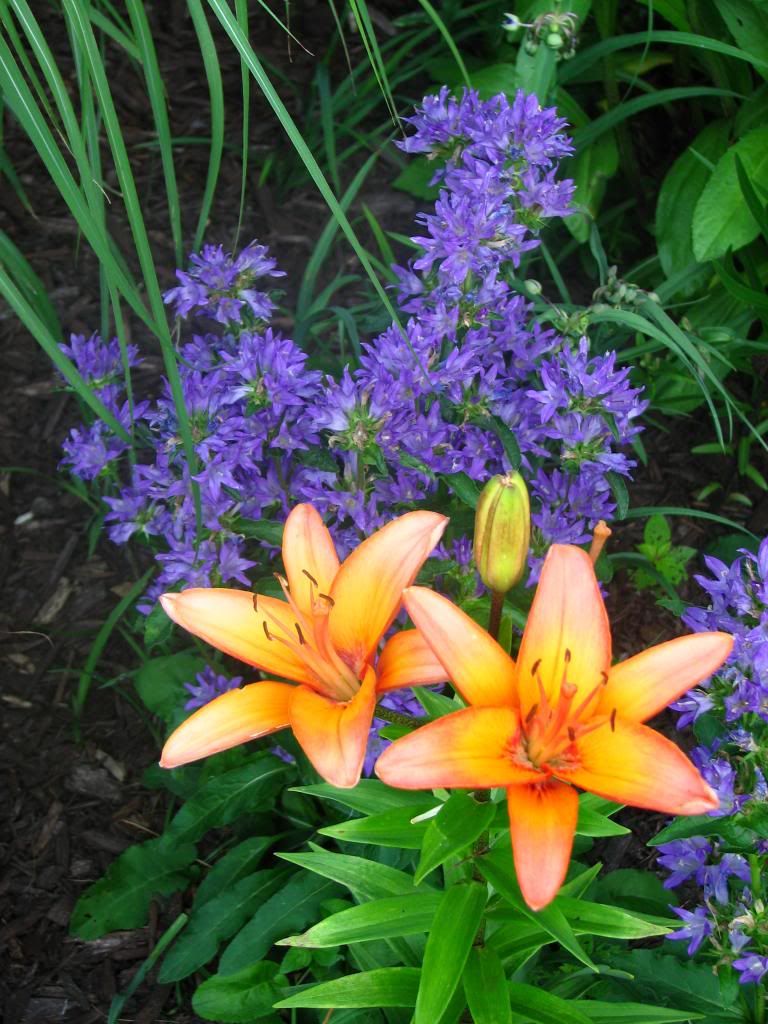 These contrast nicely against the peach leafed clustered bellflower. I love the yellow throats.
I have more lilies that haven't bloomed yet. I'm thinking they will be various whites that haven't shown up yet.
and then I will maybe moved them to the Moon garden too.
Thanks for dropping by and enjoying the garden.
why not follow me, leave me a note so I know that you've been.
and for sure you are more then welcome to always come again!
Kate.